Missing Huddersfield man found in Snailsden reservoir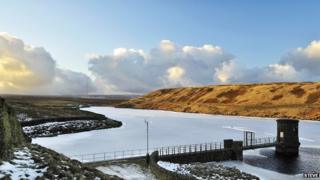 The body of a Huddersfield man who went missing while swimming in a reservoir has been recovered by police divers.
Jonathan Pardon, 38, from Fartown, failed to return from a camping trip near Snailsden reservoir, in South Yorkshire, on Saturday.
A friend raised the alarm and a police search team scoured Dunford Bridge, South Yorkshire and an area close to Holme, West Yorkshire.
His body was found at about 16:00 BST on Sunday.