Labour MP Gerry Sutcliffe to stand down at general election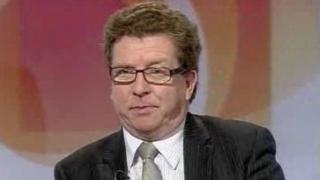 Labour MP and former government minister Gerry Sutcliffe has announced he will step down at the next election.
Mr Sutcliffe, 61, has represented Bradford South since a 1994 by-election following the death of Bob Cryer.
In a letter to his constituency party, he said it had been a "privilege and honour" to represent the area but it was the "right time to step aside".
Labour leader Ed Miliband said Mr Sutcliffe had "served with distinction".
Mr Sutcliffe, who had a majority of 4,622 at the last general election, is a member of the House of Commons' Culture, Media and Sport Committee and was sports minister from 2007-2010.
He told BBC Radio Leeds it was a "difficult decision".
"I just thought the time was right for me to go after doing 20 years and at 62 [next year] perhaps still young enough to do something else."
Mr Miliband said: "Gerry has been an excellent MP for Bradford South for the last twenty years and he served with distinction in the last Labour government, most notably as minister for sport.
"We will miss Gerry from parliament and wish him well."