Ofsted has 'serious concerns' about Bradford school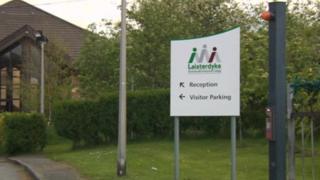 Inspectors have raised "serious concerns" about a school in Bradford.
Ofsted said governors' actions were "increasingly undermining the capacity of senior leaders" at Laisterdyke Business and Enterprise College.
Bradford Council replaced the Board of Governors with an Interim Executive Board (IEB) after April's inspection.
On Saturday The Telegraph alleged former governor Faisal Khan was linked to the so-called Trojan Horse investigation in Birmingham.
More than 20 schools in Birmingham are being investigated after a letter, apparently sent to someone in Bradford, claimed a Muslim faction had sought to gain influence over schools and remove staff who were not sympathetic to its religious agenda.
But Labour-run Bradford Council said no schools in the city were part of that investigation.
'Raising attainment'
Strategic director of children's services Michael Jameson said it had set up an IEB as the school's governing body was "not effective".
"A new interim governing body has been established which includes representatives of the Muslim community.
"We took action with the intention that the Interim Executive Board will lead to rapid improvement for the children at the school and lessen the chances of future independent Ofsted inspections judging the college to be inadequate."
Ofsted's report, based on a monitoring inspection last month, said "governors are becoming too involved in operational matters".
Independent councillor Mr Khan said: "This is the job of a governor, this is what you're supposed to do and if you're not asking questions then where do schools end up?
"My main focus is about raising attainment, teaching and learning, making sure the finances are correct.
"Ultimately, I believe as governors we were removed for actually holding the school to account."
Bradford Liberal Democrat MP David Ward said it was important to note that Ofsted made no reference to religion in its report.
"It was a standard monitoring visit, it's had an Ofsted inspection and it found the governance arrangements at the school were not good enough.
"I am very uncomfortable about being linked to [what's happening in] Birmingham."