Leeds school teaches English for foreigners to English pupils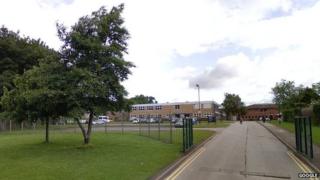 A Leeds school is to teach English as a second language to all its pupils, including native English speakers, in an attempt to tackle poor grammar.
City of Leeds School head teacher Georgiana Sale said many of the school's native English speaking pupils did not possess the "formal" language skills to do well at GCSE level.
She said some pupils lacked knowledge of grammar but were "not illiterate".
The school has 314 pupils from about 50 countries.
Exam change
The decision to spend additional time each week teaching English to all pupils regardless of their background was made after looking at the needs of all the school's students, she said.
"A lot of them actually need teaching English because they are not native English speakers.
"The other children who are native English speakers have not got a formal enough level of English that will get them that A-star grade in history or that A-grade in science."
Ms Sale said the move was also a reaction to Education Secretary Michael Gove's renewed focus on grammar, spelling and punctuation in the national curriculum.
"I don't think City of Leeds is unusual. What we're seeing is a change in the system of examinations towards a much more formal level of English."
In its most recent inspection in April 2013, education watchdog Ofsted found the proportion of City of Leeds pupils who spoke English as an additional language was about four times higher than the national figure.
Most pupils at the school were from a "wide range of minority ethnic backgrounds", according to inspectors, with the largest group being of Pakistani heritage.
The Ofsted report concluded the school "requires improvement".