Alistair Bell shooting: Police 'right to shoot'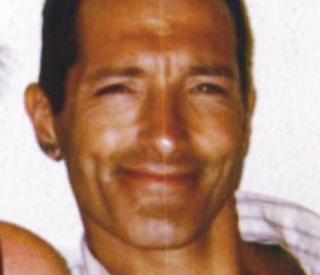 A police marksman was right to shoot a gunman dead during a seven-hour standoff, the police watchdog has said.
Alistair Bell, 42, fired 34 bullets at officers from his house in Huddersfield before he was shot in the head on 28 December 2010.
He earlier shot and injured an unarmed officer responding to a 999 call.
The Independent Police Complaints Commission (IPCC) said the use of lethal force was "consistent with training and legislation".
The IPCC investigation also found West Yorkshire Police's operation in response to the initial 999 call was "appropriate".
Threats to children
Cindy Butts, IPCC commissioner for West Yorkshire, said: "The police shooting of Mr Bell came after hours of talks to try and persuade an armed man to surrender himself failed.
"A police officer had already been shot and threats to use explosives were made before Mr Bell was fatally shot."
Five unarmed police officers went to Mr Bell's home on Cockley Hill Lane, Kirkheaton, at about 22:00 GMT on 27 December 2010 to arrest him after a woman reported he had made threats to kill her husband and children.
Mr Bell opened the door and fired shots at the officers, one of whom was grazed by a bullet, the IPCC said.
After a night-long siege he was shot dead at about 05:30 as he came down the stairs of the house.
In January this year the coroner at the inquest into Mr Bell's death concluded the police marksman's fatal shots were "justified".