More West Yorkshire police officers after tax rise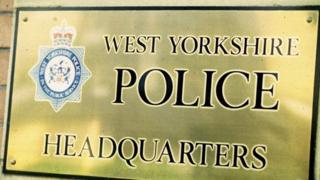 West Yorkshire Police is to recruit more officers and staff following the approval of a 1.99% rise in the police's share of council tax.
The county's police and crime commissioner Mark Burns-Williamson said the force would add 126 police officers and 70 civilian staff.
The rise was approved by the West Yorkshire Police and Crime Panel.
Any increase in the police precept of 2% or above would have needed a local referendum to approve the rise.
Mr Burns-Williamson claimed the tax increase was needed "to protect frontline policing and keep communities safer and feeling safer".
He said: "It has been well-documented that the force has had to find savings of £152m by 2016/17, a 30% reduction on the original budget.
"I have made personal representations to the home secretary and policing minister about government cuts hitting West Yorkshire harder, with added cuts for us because of money being diverted to other national policing bodies from my budget."
The commissioner said the increase would mean "an average 5p a week extra for two-thirds of households across West Yorkshire".