Work to start on Wakefield's Unity Hall redevelopment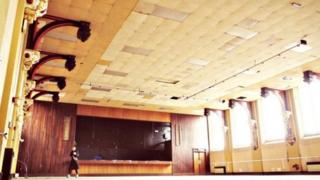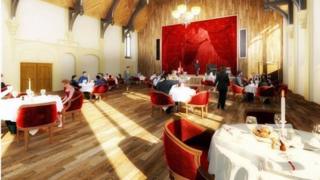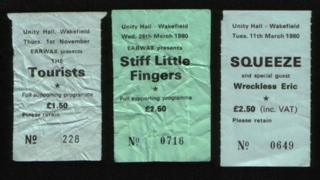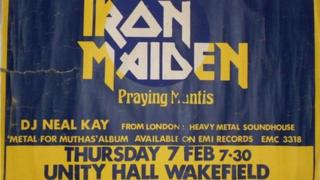 People are being urged to contribute to the final costs of redeveloping of a historic Wakefield venue, as restoration work begins.
A community group was started in 2011 to turn the derelict Unity Hall on Westgate into a music and arts venue.
More than 200 people have invested in a community share scheme but the group still needs to raise £100,000 to buy audio and visual equipment.
Building work is due to start this week for the reopening in September.
So far £4m has been raised to refurbish the Grade-II listed building that was established as the Wakefield Co-operative headquarters in 1867.
'Grand opening'
The venue went on to host to silent movies, wrestling and ballroom dancing, before staging rock concerts in the 1980s.
Chris Hill, director of the community group Unity House (Wakefield) Ltd, said: "We're now at a very exciting time and on track for our grand opening in September."
He added: "There's £100,000 in share capital to ensure we complete the project, so we're urging everyone across Yorkshire to be part of this success story and help create a lasting cultural legacy for Yorkshire."
Anyone who chooses to buy shares will be paid interest of 4% from the time of opening, with the hope to increase it to 6% in three years.
The maximum investment is £20,000 and the minimum is £200.
Those involved in the reopening of Unity Hall said it was expected to have a £6m economic impact and create 100 jobs.
Simon Wallis, director of the Hepworth Gallery, said: "It's an invaluable asset that will contribute to Wakefield as a place that not only showcases the finest art, but creates its own vibrant, cultural scene at a grass roots level."