Shipley MP demands details of killer report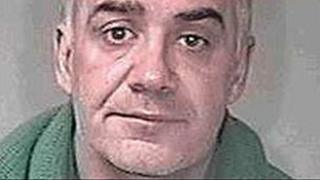 A West Yorkshire MP has demanded the government releases a report on how a convicted murderer abducted and raped a 10-year-old boy while on parole.
Stephen Ayre, from Shipley, was jailed for life for carrying out the attack in 2006 after serving 20 years for bludgeoning a woman to death in 1984.
Philip Davies MP wants previously unreleased details of a review into the case to be disclosed.
The full report has not been released due to concerns over privacy.
In the House of Commons, the Conservative MP for Shipley said: "Will he [Justice Secretary Chris Grayling] release the internal inquiry report by the probation service into the case of Stephen Ayre who, after leaving prison, abducted and raped a 10-year-old boy in my constituency as a result of some appalling failures both in the parole system and also in the probation system?"
To date, the boy's family has only seen an overview report.
In 2009, the then under-Secretary of State for Justice Shahid Malik said former chief inspector of probation Andrew Bridges had examined the serious case review into the case and was clear that any faults had been identified.
Personal data
Responding to Mr Davies' demands earlier Mr Grayling promised to meet with him to discuss the matter.
In 2007, a spokesman for the parole board said details relating to Ayre's application for parole were exempt from publication as they constituted personal data in accordance with the Data Protection Act.
He added: "This exemption includes information such as the date, place and outcome of the board's deliberations on prisoners who have applied for release into the community on parole or life licence, as well as the information contained within their dossier."
Ayre was originally jailed after the body of Irene Hudson was found near Shipley railway station in 1984.