Regulator focuses on Wildlife Rescue Sanctuary in Keighley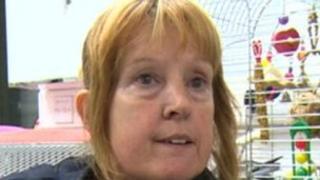 A wildlife sanctuary that only spent a small fraction of its £257,000 income on helping animals has been reported to the Charity Commission.
Accounts for the Wildlife Rescue Sanctuaries, based in Keighley, revealed that over 12 months it spent more than £220,000 on raising funds.
Founder Marianne Crowley said she had brought in professional fundraisers.
The commission, which regulates charities, said it was "engaging" with trustees over the sanctuary's spending.
The commission met with the sanctuary founder and trustee, Marianne Crowley after concerns were raised about the centre's expenditure.
In a statement, it said: "The commission is aware of concerns regarding Wildlife Rescue Sanctuaries.
"Those concerns included the high cost of fundraising and the extent to which the charity was furthering its purposes.
"We have met with the trustees and are continuing to engage with them."
'Lifeline offered'
Accounts filed with the commission on 31 March show an income of £257,051.
But expenditure figures revealed the "cost of generating voluntary income" was £181,272 and fundraising trading, including costs of goods sold and other costs was £38,917 - a total of £220,189.
Ms Crowley said she had previously given up her full-time job to run the sanctuary and had worked 12-hour days, seven days a week.
She said: "A fundraising company approached me and they offered me a lifeline, I took it.
"If you are fundraising all the time you get criticised for leaving the animals.
"And if you are looking after the animals properly, the way you should be - you haven't got time to fundraise.
"We're rescuing more animals than we ever have done.
"I understand people's concerns but before I took on the fundraisers I was trying to get help from everywhere."