Harry Ramsden's fish and chip shop to return to Leeds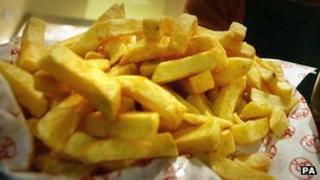 Harry Ramsden's fish and chip shop is to return to its West Yorkshire roots through a new franchise deal which will see up to 500 jobs created.
JVP Ventures hopes to open 50 outlets in the region by 2018 with Leeds, Bradford and York sites open in 2014.
The county has not had a Harry Ramsden's since the original site in Guiseley, near Leeds, closed in 2011.
Joe Teixeria, Harry Ramsden's chief executive, said it had always been an ambition to bring it back.
Under the terms of the franchise agreement, the 50 outlets will include a mix of restaurants with takeaway facilities, as well as the new smaller format of "traditional locals".
JPV Ventures is owned by Vikesh and Dimple Patel who run the Love Coffee chain of coffee shops.
Mr Patel said: "First and foremost, to be able to bring Harry's name back to his roots is really exciting."
The couple said the main priority was finding suitable locations for 100-plus seater restaurants in Leeds, Bradford, York and Sheffield.
They said they expected around 500 jobs would be created by 2018.
The Guiseley branch was the first to be opened by Harry Ramsden's in 1928.
It closed in 2011 because of "challenging economic conditions".