New Leeds parking fees criticised by government minister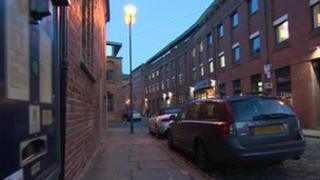 Plans to charge for evening and Sunday parking in Leeds have been described as "crazy" by a government minister.
Leeds City Council executive board has approved plans to introduce a flat-fee charge of £2 to park on a street in the evening, with a £1 fee for parking for up to four hours on a Sunday.
Local government and communities minister Brandon Lewis said the proposal was "counter-productive".
The council said the change was part of a plan to save £55m from its budget.
Mr Lewis said he was surprised at the council's plans.
He said: "To hike up charges in the evening when we want to see people to come into our town centres seems a really crazy thing to do.
"Actually what the council should want is such a vibrant town centre that people are coming in spending money... then the council gets more business rates and that's good for the whole community."
The authority said parking charges remained "considerably cheaper" than private parking sites and that new fees would bring them in line with other major cities.