Barry Selby 'acid attack' death: Man arrested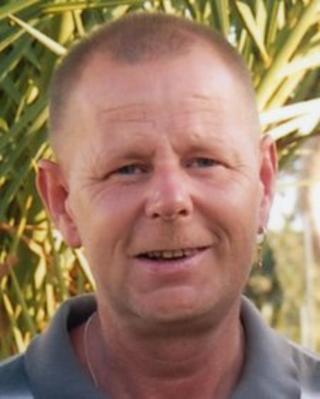 A 23-year-old has been arrested on suspicion of murdering a man who was attacked with an "acid-like substance" in his bedroom in Bradford.
Barry Selby, 50, was also shot in the leg when a group of men broke into his house in Rayleigh Street last Monday.
West Yorkshire Police said he died five days later in hospital.
The man is being held on suspicion of murder and firearms offences. Another man will face a murder charge when he appears in court on 1 November.
Lee Calvert, 23, from Bradford appeared before magistrates last Friday charged with attempted murder before Mr Selby died.
Police said he would face a murder charge when he appeared at Bradford Crown Court.
Three other men arrested in connection with the incident remain on bail.