Elmete Central School 'let pupils smoke'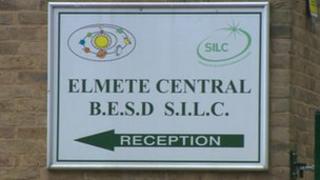 A school which let pupils as young as 11 smoke in the playground has been ordered to stop the practice.
Leeds City Council education bosses stepped in after learning children at Elmete Central School in Roundhay, Leeds, were allowed to smoke.
It is understood cigarettes were confiscated at the start of the day but returned at break times in an attempt to stop pupils playing truant.
Elmete caters for 75 pupils with educational and behavioural issues.
Paul Brennan, deputy director for children's services, said the council spoke with the school's recently-appointed head teacher Lesley Boyd as soon as it was made aware pupils were smoking on the premises.
He said he was now "confident" the practice had ceased.
"The recently-appointed head teacher has agreed to review any such practices, and to make sure this does not happen in the future we will conduct unannounced visits by local authority staff," he said.
"We have a strict no-smoking policy in all of our schools and encourage them to promote healthy lifestyles to all pupils."
A council spokesman added that Lesley Boyd was not the head teacher at the time the policy was introduced.