Leeds council approves next stage of Tropical World development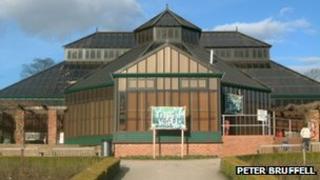 Further improvements to a visitor attraction in West Yorkshire have been approved.
Leeds City Council has agreed to move forward with an additional £500,000 worth of work on Tropical World in Roundhay.
The first phase, which included a new crocodile enclosure, was completed at a cost of £720,000 earlier this year.
Expansions to the cafe and the construction of new toilets are expected to be completed by April 2014.
The second phase of improvements will be spread over two years in order to keep the attraction, which receives around 340,000 visitors a year, open to the public.
Work in the second year would include refurbishing the aquarium, the council said.
Tropical World opened in 1984.