Wakefield town hall to shut for 14 months for heating work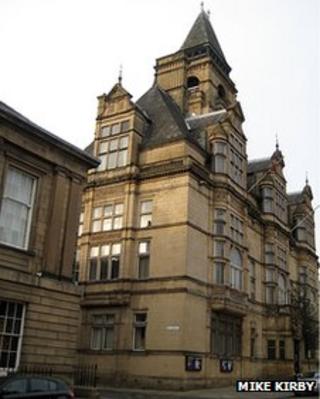 Wakefield's historic town hall is to close for more than a year so a £2m heating system can be installed.
The council said a survey had shown the current system incurred high running costs and was in "urgent need of replacement".
The town hall, on Wood Street, is used used for civic events, meetings and as a wedding venue.
Work to install the new heating system is expected to take about 14 months and is due to start in November.
A council report said: "The works to the heating system are essential and therefore no other options have been considered.
"The do-nothing option is likely to result in system failure and extensive unplanned emergency repairs which will lead to major service disruption."
The authority said changing the heating would ensure "the historic Wakefield building is in good condition and fit for purpose for many years to come".
Members of staff will be temporarily relocated to County Hall, Bond Street and Wakefield One.