Council plan to close Leeds care homes and day centres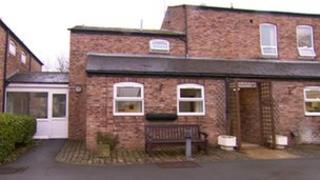 Four care homes and day centres run by Leeds City Council are to close under proposals being put to the authority.
Residents at Amberton Court, Burley Willows, Fairview and Musgrave Court would be moved to other accommodation.
Day services at Doreen Hamilton, Naburn Court, Queenswood Drive and Burley Willows would also shut if agreed at a council meeting on 4 September.
The Labour-run authority said it had to make "incredibly difficult decisions due to massive budget cuts".
It had originally been proposed to close another two homes - Manorfield House in Horsforth and Primrose Hill in Wetherby.
The council said they would remain open but with no new admission as there was not enough provision in the area to house residents elsewhere.
Friends 'stay together'
Councillor Adam Ogilvie, the council's executive member for adult social care, said: "Where residents may have to move they will not be financially disadvantaged and every single person affected will have his or her own support team to ensure their needs are met, their own choice is exercised and the move is as smooth as possible."
The council said people affected by the day centres earmarked for closure would also be allocated a worker to help choose a new centre.
The authority added: "Everything possible will be done to ensure groups of friends, particularly those in day centres, will be able to stay together and be supported by staff they know and trust."
The council said a date for potential closures was not known as it would depend on the time taken to work with residents to re-home them.
Three council-owned care homes in the city have already been closed since December 2011, leading to 96 residents moving into privately-run homes.
The latest proposed closures would affect 76 residents and reduce the number of council-run homes from 15 to 11.
The authority has said it needs to save £55m in the next financial year.
The council has previously said it would cost more than £10m over the next five years to maintain the care homes and bring them up-to-date.