Leeds Metropolitan aims to become Leeds Beckett University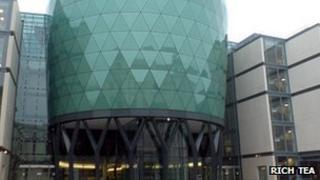 Leeds Metropolitan University could be renamed Leeds Beckett University under plans agreed by senior officials at the institution.
The board of governors said they would now apply to the privy council.
Students opposed to the plan previously said the £250,000 expected cost of the change would be better spent on improving facilities.
Professor Susan Price, Vice Chancellor, said the university had "outgrown" the Metropolitan name.
A Facebook group, Save Leeds Met Uni - Don't change the name, has attracted more than 3,000 members and more than 400 people have signed an online petition.
'Lower quality'
A number of comments on the Facebook group have called for the money to be invested in facilities.
One member said: "A better free weights gym at Headingley, it looks like someone's converted a garage.
"Supposedly this university is meant to have some of the best facilities in the UK. Where are these facilities?"
A report presented to the university board said there was evidence to suggest the name Metropolitan "indicated a lower quality product".
Professor Susan Price, Vice Chancellor, said in May when a consultation process was started: "Our university has seen much progress since 1992 when Leeds Polytechnic, as it was then, was granted university status and the name Leeds Metropolitan University adopted.
"The last three years in particular have seen a re-positioning of our university to become a university of choice.
"We have outgrown our "Metropolitan" name and are now looking towards the future for our institution, and our students and graduates.
"It is for these reasons that the board has agreed that the time is right to re-name our university."