Marks and Spencer to open new stall at Kirkgate Market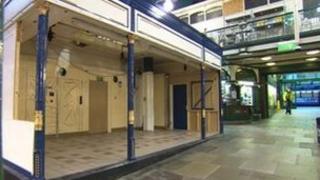 Retailer Marks and Spencer is to return to its roots by opening a new stall at the Leeds market where it was established nearly 130 years ago.
The food and clothing chain is to set up a heritage and coffee shop in Kirkgate Market in March, the city council confirmed.
Marks and Spencer said the new stall would give people in Leeds a chance to learn more about its origins.
It started as a penny bazaar when it opened in the market in the 1880s.
Sue Burgess, manager of Kirkgate Market, said: "This is such an exciting opportunity for the market and for Marks and Spencer as well. Michael Marks' birthplace of M&S coming back to the market, it doesn't get better than this [for us]."
The new stall will resemble its original penny bazaar of the 1800's and is expected to sell coffee, branded gifts and merchandise.
Alison Houston, head of the Marks and Spencer company archive, said: "The new stall will give visitors the chance to experience the origins and history of Marks & Spencer right inside its original setting at Kirkgate Market.
"This is a unique opportunity for people in Leeds to learn more about the heritage of a world-famous company born within the city 128 years ago and its links with various parts of the city centre from 1884 through to the present day."
Councillor Richard Lewis said: "I think people will come and look at it. They'll want to see where they first started and that can only be a plus for the market and help all the other stall holders."