River Calder £18.5m sewage upgrade work completed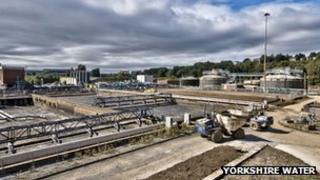 An £18.5m project to improve the water quality of the River Calder in West Yorkshire has been completed.
Yorkshire Water spent 27 months refurbishing the Calder Vale treatment works in Wakefield, which cleans the sewage generated by 110,000 people.
The company said the work was necessary to comply with the European Union Freshwater Fish Directive.
It is part of a £120m investment being made by Yorkshire Water over five years to upgrade the sewer network.