Call to keep BBC at National Media Museum in Bradford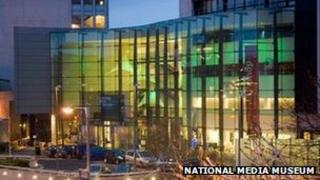 The BBC has been urged to reverse its decision to close its studio at the National Media Museum in Bradford.
Labour MP for Bradford South Gerry Sutcliffe has tabled a Commons Early Day motion to keep the BBC in the city.
He warned the move would leave Bradford "not served directly" by the organisation.
In a statement, the BBC said it was "reducing the size of its property estate" but would continue to represent the city in its output.
Mr Sutcliffe tabled the motion stating the House recognised "the importance of this facility in covering local news across television, radio and the internet".
It also states the studio played an important role "as part of the visitor experience at the National Media Museum" and calls on the BBC to retain the facility at the museum.
The studio in Bradford is expected to close in March.