Calder Valley event to celebrate flood recovery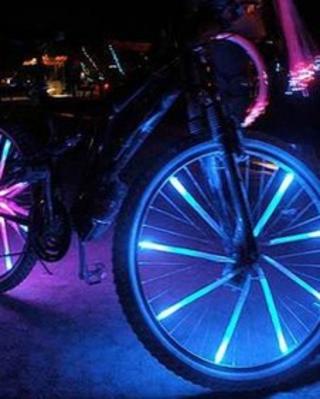 Communities in the Calder Valley are coming together for a major event to signal the recovery of towns hit by severe summer flooding.
Mytholmroyd, Todmorden and Hebden Bridge were the areas worst affected by flash floods in June and July.
A council survey of 123 businesses found 27 were still not trading.
The Valley of Lights festival involves three events starting in Todmorden later and continuing next week in Hebden Bridge and Mytholmroyd.
The free festival includes street performers, parades, giant puppets, fire dancers, music and canal boats.
Dozens of stalls and markets will be selling food, drinks and crafts.
'Wiped out'
The event moves to Hebden Bridge on 29 November and culminates in Mytholmroyd on 1 December.
About 200 cyclists will join a night-time bike ride on 29 November, riding from Todmorden to Mytholmroyd via Hebden Bridge, as a symbolic gesture of uniting the towns.
Chris Sands, from festival organisers Totally Locally, said: "The floods wiped out a lot of businesses with a devastating effect for people.
"This is about reinvigorating the economy and towns supporting each other.
"There were a lot of negative reports around after the floods about the businesses and that stopped some much-needed trade coming into the valley.
"What we want to do is tell people we're getting back on our feet, we're open for business and celebrate what is unique and beautiful about the Calder Valley."
'Rallied round'
Angus Downie, landlord of The Dusty Miller pub in Mytholmroyd, which was badly hit by the floods, said the support in the communities had been "absolutely phenomenal".
The pub has been closed since late June because of flood damage and is planning to reopen on 1 December.
"At one point we were in danger of losing our home and our business but we've got back on our feet.
"The way people have rallied round to support each other is amazing. Out of such negative has come real positivity."