Bradford BNP driver Arthur Redfearn wins human rights case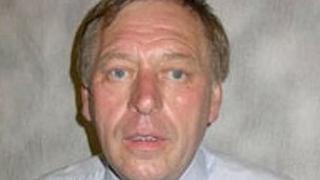 The sacking of a bus driver for being a member of the British National Party (BNP) was a breach of his human rights, a court has ruled.
Arthur Redfearn was dismissed in 2004 after winning a seat on Bradford Council. His employer, Serco, said it feared possible reprisal attacks.
The European Court of Human Rights has ruled in Mr Redfearn's favour.
The judgement on Tuesday said the law must not only apply to people whose views are "favourably received".
The judges ruled Serco's actions breached the law on Freedom of Assembly and Association because Mr Redfearn was sacked from his job of six months only because of his membership of a political party.
'First-class employee'
In August 2004 Mr Redfearn lodged a claim of race discrimination which was dismissed by an employment tribunal which found that any discrimination against him had been on health and safety grounds.
The tribunal found his continued employment could cause considerable anxiety among Serco's passengers and their carers and there was a risk vehicles could come under attack from opponents of the BNP.
In July 2005 Mr Redfearn successfully appealed against the decision after an appeal tribunal heard no consideration had been given to any alternatives to dismissal.
But in May 2006, the Court of Appeal allowed Serco's appeal, finding that Mr Redfearn's complaint was of discrimination on political and not racial grounds, which fell outside anti-discrimination laws.
In its judgement, the European court judges said: "The court was struck by the fact that he had been summarily dismissed following complaints about problems which had never actually occurred, without any apparent consideration being given to the possibility of transferring him to a non-customer facing role.
"In fact, prior to his political affiliation becoming public knowledge, neither service users nor colleagues had complained about Mr Redfearn, who was considered a 'first-class employee'."
A Serco spokeswoman said it was aware of the ruling and would now "digest and review the findings".