Haroon Bhatti: Review into Wakefield boy's murder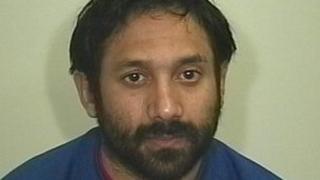 A serious case review is being carried out following the death of a five-year-old boy who was murdered by his father.
Haroon Bhatti died in January after suffering weeks of violence at the hands of Pazeer Ahmed in Wakefield. Ahmed was jailed for life on Thursday.
Wakefield and District Safeguarding Children Board said the review would ensure "any possible lessons which can be learned form this case are learned".
A spokesman confirmed the review was one of four currently under way.
No further details of the other three reviews have been released.
The spokesman said the findings of each review would be published once all criminal proceedings were concluded and family members had been spoken to.
'Tragic case'
When Haroon Bhatti was found at his home in January he was covered in scars and bruises, had a bite mark and had been burned with cigarettes and an iron.
He died later in hospital from injuries to his brain and internal organs.
Pazeer Ahmed was convicted of murder at Leeds Crown Court and jailed for a minimum of 19 years.
Edwina Harrison, independent chairwoman of the Wakefield and District Safeguarding Children Board, said: "This is a tragic case involving the death of a little boy who had his whole life in front of him.
"We are conducting a serious case review to ensure that any possible lessons which can be learned from this case are learned and put into practice in the interests of safeguarding children in this district."