National Media Museum in Bradford holds spending review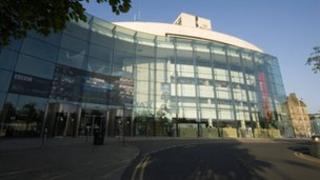 A spending review is to take place at the National Media Museum in Bradford, after falling visitor numbers.
A three-week consultation is to take place, looking at a proposed restructuring of the museum, assessing running costs and expenditure.
Visitor numbers have halved in over 10 years, with 500,000 visiting the museum last year.
Deputy director of the Science Museum Group Heather Mayfield said it was "going back to basics".
The National Media Museum which has been based in the city since 1983 said improved family offers had stabilised the decline in dwindling numbers.
Ms Mayfield said she hoped to "reconnect the museum with its audiences and underline its position as a national and international cultural force".
"We recognise that this is an extremely difficult time for staff and will ensure that consultation will be conducted with the utmost consideration for any staff member affected," she added.
The museum said it could not say how jobs would be affected until the end of the consultation period.