Councillor probed over Hillsborough and Lawrence comments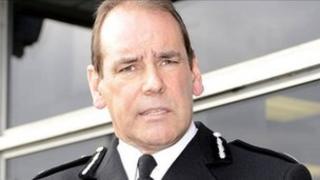 A Conservative councillor who called the Hillsborough report "politically correct" and the Stephen Lawrence inquiry a "joke" is facing an investigation into his conduct.
Roger Taylor's remarks to Bradford charity Just will be probed by the Calderdale Council Standards Committee.
In the email he said the Hillsborough report was "overloaded with politically correct language".
Mr Taylor said he sent the email personally and "not as a councillor".
He said he did not want to comment further.
'Absolutely appalled'
The charity was set up to fight racism and civil injustice.
It said it received Mr Taylor's email after publishing an article on its website supporting the Hillsborough families' call for the Chief Constable of West Yorkshire Police, Sir Norman Bettison, to resign and face criminal prosecution.
In the email, released by the charity, Mr Taylor said of the Hillsborough report: "Are you telling me that this report is not overloaded with politically correct language rather like the Stephen Lawrence 'enquiry' (a joke in itself) was?"
It said the organisation was "not fit to tie Sir Norman Bettison's shoe laces... so how dare you call for his resignation".
Mr Taylor's email also said: "As racist and anti-American Muslims once again rail against the west with their vile language of death to infidels you choose to ignore that and concentrate on Sir Norman."
Ratna Latchman, director of Just, defended the decision to publish the email.
She said: "As long as he was criticising us as an organisation we never went public with it but when as an elected representative he felt that he could undermine two public inquires that's the point at which we were very clear it was in the public interest to expose this man."
Tim Swift, Labour leader of the council, said he was "absolutely appalled" by the comments.
He said: "The concerning thing for me really is whether those accurately reflect his views and if they do they raise serious questions about his position."