Glastonbury's Angela Owen buried baby near Halifax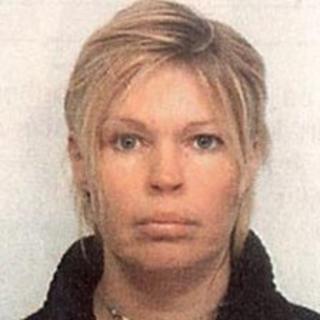 A woman has admitted giving birth to a stillborn baby boy and disposing of his body in a bin liner in West Yorkshire.
Angela Owen, from Bowyers Close, Glastonbury, pleaded guilty at Bradford Crown Court, to concealing the birth and preventing the burial of the child.
Owen, 46, also pleaded guilty to a number of fraud charges.
The baby's body was found by workmen renovating a 350-year-old house near Halifax in July 2006, the court heard.
Owen had been missing for eight years when she was arrested earlier this year after an appeal on the BBC Crimewatch programme in May.
Used aliases
She admitted endeavouring to conceal the birth and prevent the lawful burial of the baby, between 2001 and 2006.
The court was told she disposed of the body in the bin liner and concealed it in the grounds of Howroyd Hall at Barkisland, near Halifax.
A post-mortem examination revealed the baby was born full-term and could have been at Howroyd Hall for up to a year before being found.
Owen, who appeared in court with dyed red hair, was known to have many aliases including Ann Hall and Helen Gee.
The court heard she used the name Angela Hobson to obtain a Lotus Elise car by deception and credit services from the Co-op Bank between 2002 and 2003.
Under the name Emma Smith, Owen ran a pub in Oldham from December 2003 to January 2004 and had tried to obtain a driving licence.
'Domestic violence victim'
In March 2004, she claimed to be Carla Geissler in order to get a passport.
In April 2003, she left the Pennine Manor Hotel, in Huddersfield, without paying for a £325.40 bill of accommodation, food and telephone calls.
In court, Christopher Tehrani, prosecuting, said: "Miss Owen says that she was a victim of domestic violence at the hands of a former partner and the majority of her actions were the result of his behaviour."
He said the Crown did not accept this at the moment but would investigate the claims.
He said there would be no trial pursued over four charges Owen denies, which include obtaining property or services by deception and conspiracy to obtain property by deception.
She is due to re-appear before Bradford Crown Court on 14 December.