Father jailed for crushing baby daughter's skull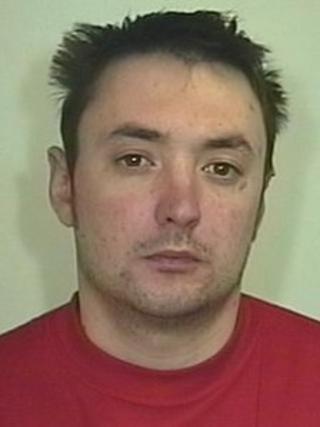 A father who crushed his eight-week-old daughter's skull while in charge of her after drinking beer, whisky and vodka has been jailed for life.
Richard Barnes, 27, of Windermere Road in Castleford, West Yorkshire, was found guilty at Leeds Crown Court of murdering his daughter, Grace.
He was ordered to serve a minimum of 13 years in prison.
Barnes, who denied murder, caused the injuries last November at the family home in Crowther Street, Castleford.
Family's 'tragedy'
Prosecutors told the court it was still unclear how and why Barnes had inflicted the head injuries from which Grace had died.
A pathologist concluded Barnes either kicked or stamped on the back of her head, or he may have crushed her skull by pressing it against a hard surface such as a floor.
Grace had been left in his care for 20 minutes while his partner, Stephanie Rudd, drove her mother home.
The court heard Barnes had a drink problem which he had hidden from Ms Rudd.
He secretly drank at least four miniature bottles of whisky, two vodka miniatures and two beers before the attack on Grace, the court heard.
After inflicting the injuries, he went out to buy more alcohol rather than call an ambulance.
Barnes had previously told the court he was feeding Grace when she was sick. He claimed their heads had collided as he went to put her over his shoulder to prevent her from choking on her own vomit.
Det Supt Paul Taylor, from West Yorkshire Police, said: "This is a tragedy for the family, who are devastated by their loss.
"I am relieved for them that the court process has come to an end."