Yorkshire International Business Conference downsized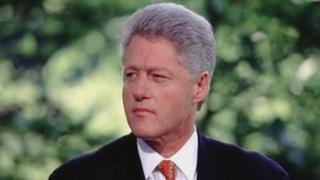 A Yorkshire business conference that attracted world leaders as speakers is to be reduced in size.
The annual Yorkshire International Business Convention (YIBC) has hosted former US Presidents Bill Clinton and George Bush Snr.
The conference will drop one of its two events and concentrate on a smaller conference in Bridlington.
The organiser blamed the change on rising costs of hiring high-profile guest speakers.
YIBC founder and organiser, Mike Firth, said the cost of hiring Bill Clinton as a speaker in 2001 was $200,000.
He said: "If you want to talk to somebody like Arnold Schwarzenegger now the starting point is $300,000.
"We've had incredible names, world class names. They cost a lot of money. We're in a recession, times are hard and frankly there is just not the spend there to justify that level of speaker."
Since it was founded in 1996 the organisation has held dual conferences in the west and east of Yorkshire.
This summer's conference in Leeds will be the last one in the west of the region with a smaller conference on the east coast in Bridlington continuing in the future.