Sir Jimmy Savile walking tour launched in Leeds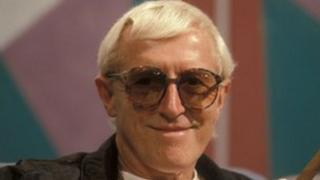 A new walking tour based on the life of Sir Jimmy Savile has been launched in Leeds.
The route will take in the DJ's childhood home and the Queens Hotel, where his coffin was on public display following his death in October.
The tour has been set up by local guide Ken Goor, who runs ghost walks around the city's streets.
Money raised from the tour will be donated to local charities supported by Sir Jimmy.
The tour lasts two hours and was developed with help from members of the Savile family.
Mr Goor said: "I launched it to the public last Wednesday and there was a remarkable turnout. So now we know people have got the interest in it."
As well as the family's terrace house in Woodhouse, the tour will visit the former site of the Mecca Locarno dancehall where the young Jimmy Savile honed his DJ skills in the 1950s.
Other stops will include the Leeds General Infirmary, where Sir Jimmy worked as a volunteer porter and St Anne's Cathedral where the 84-year-old's funeral service was held.