Solar street map signs installed across Leeds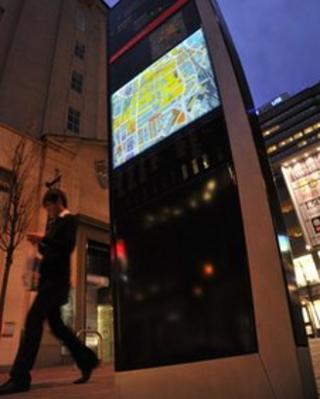 Solar powered street map signs are being installed to help people find their way across Leeds city centre.
A total of 25 signs will be installed in April and May, with a further 10 to go in early next year.
The signs, which are believed to be the first in the UK to use solar power to backlight the maps, will make it easier for people to find their way at night.
They will also include walking times and the map will be orientated to the direction of the user.
The city council said the first phase of signs would be located near the train and bus stations and within the city's main shopping area.
Councillor Richard Lewis said: "With the arena and Trinity Leeds coming next year, we want to make sure people can find their way around the city centre and these signs will ensure they don't miss out on any of our many attractions."