Rail bridge plan after girl's crossing death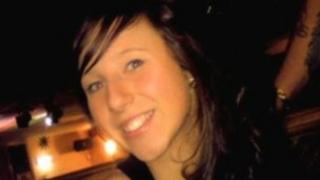 A family have won a fight for better safety measures on railway tracks near Leeds where a 16-year-old girl was killed by a train.
Natasha Elliott was hit by a train while trying to retrieve her dog from a crossing near Morley station in 2010.
At the time Network Rail said it was satisfied the crossing met safety standards but Natasha's family urged the company to make improvements.
They have now been told there are plans for a footbridge at the site.
'Saves lives'
Natasha's father Wayne said: "Other people's parents are going to know that when they go up to that crossing they're going over a bridge so they're not going to have the worry.
"It's very important. I think over the years by having a bridge we'll save quite a few more lives."
The foot crossing where Natasha was killed was closed six months after her death, prompting complaints from some people who used it as a shortcut.
Network Rail said the crossing would remain closed until the new bridge was in place to "help prevent another tragic incident occurring".
Warrick Dent, from Network Rail, said: "We have worked closely with Natasha Elliott's family, Leeds City Council and local user groups and have proposed that a footbridge is the only suitable option at this location.
"The proposal is at an early stage and we now need to finalise a design and submit a formal planning application."