The Green Party candidate for Bradford West picked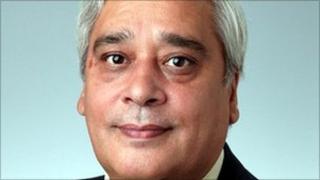 The Green Party has chosen its candidate for the forthcoming Bradford West by-election.
The by-election, triggered by the resignation of Labour MP Marsha Singh due to ill health, will be on 29 March.
The Green candidate is Dawud Islam who fought the London seat of Brent South for the party in the 1997 general election, under the name David Edler.
The Conservatives, Lib Dems, Respect and UKIP have named their choices. Labour has yet to name its candidate.
Businesswoman Jackie Whiteley who stood in Rotherham at the 2010 general election, will stand for the Conservatives.
Bradford city councillor Jeanette Sunderland is the Lib Dem candidate.
Also standing in the election are Respect Party co-founder George Galloway and UKIP's Sonja McNally .
Labour has not yet announced its candidate.