Planning approval for thousands of Leeds parking spaces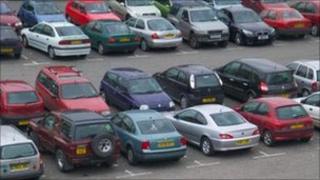 Thousands of unauthorised parking places in Leeds could be officially recognised.
Officials at Leeds City Council are recommending approval for 11 car park planning applications.
It follows a review of the city's car parking policy in 2011 when plans to close seven car parks operating without planning permission were reversed.
If approved on 15 March the car parks, offering 3,200 spaces, will be able to stay open for the next five years.
Following the review of the Labour-run council's city centre commuter car parking policy, the owners of unauthorised car parks were asked to submit detailed planning applications.
A total of 16 were received and 11 have been selected for approval.
Officials said the selected applications were likely to generate the least congestion, provide better security and safety and offered visual improvements.
Councillor Richard Lewis, executive member responsible for development and economy, said: "These proposals will mean the people of Leeds will benefit from car parks that are safer, look better and which serve the needs of commuters and the wider city economy."
He added: "We have used the planning process to secure overall improvements to the appearance of the sites while still considering the wider transport needs of the city."