West Yorkshire Police officers 'spend too much time on paperwork'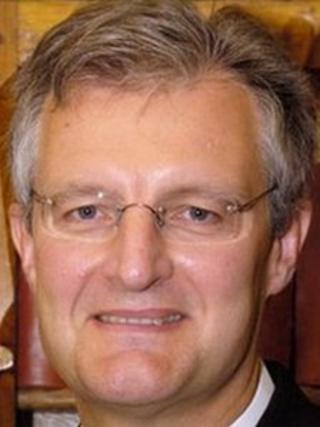 Police officers are having to spend less time on the beat and more time doing paperwork, West Yorkshire's Deputy Chief Constable has admitted.
David Crompton said it was "impossible" for the force to work in the same way it had in the past after losing 565 backroom staff since 2009.
Mr Crompton said the force was looking at ways to "slim down" admin work so officers could get back on the beat.
West Yorkshire Police needs to save almost £90m by 2015 due to budget cuts.
'Not visible'
The Deputy Chief Constable was responding to claims made by the West Yorkshire Police Federation that officers were having to "fill the gaps" left by the departure of so many backroom staff.
The federation represents about 6,000 rank-and-file police officers serving on the West Yorkshire force.
Federation chairman Andrew Tempest-Mitchell said officers were spending too long on paperwork which until recently would have been carried out by civilian employees.
"These people don't now exist, so front-line officers have to do much of the recording themselves and they are taken away from the streets," he said.
"At that time they are not visible, not available, not preventing crime and not reassuring the public."
Mr Crompton said the federation's claims were "absolutely accurate" but that senior police officers were "not miracle workers".
"When you are faced with 20% cuts, it is impossible to come out the other side of that working exactly the same way you did beforehand," he said.
Mr Crompton said the force was continuing to examine more efficient ways of working, but that would take "a little time".