Bafta win for Sheffield film makers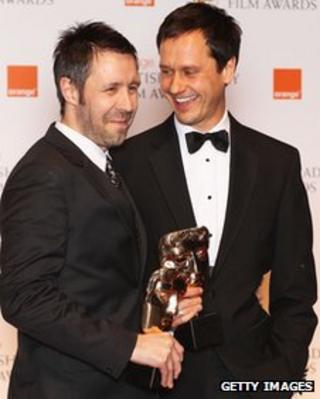 A South Yorkshire film company picked up a Bafta at the award ceremony held in London on Sunday.
Diarmid Scrimshaw, from Sheffield's Warp Films, and Paddy Considine won Outstanding Debut by a British Writer, Director or Producer for Tyrannosaur.
The film has already won five awards at the British Independent Film Awards.
Mr Considine, the film's director, said people pretended awards did not matter but after winning one "it feels really good".
Mr Scrimshaw, from Sheffield, the film's producer, said it was a "universal story" of how love and hope could be found in the "darkest of places".
Warp Films, launched in 2002, has been behind several award-winning features including Four Lions, which was shot in Sheffield, and Shane Meadows' This Is England.