Calls for a memorial to a West Yorkshire polar explorer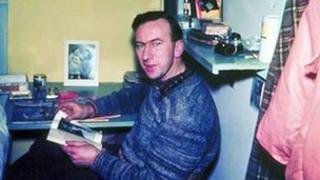 A campaign has begun for a memorial to a miner's son from Normanton who led an expedition to the South Pole.
Dr Trevor Hatherton was the scientific leader on an international expedition which crossed Antarctica in 1957.
Explorers from the UK, New Zealand, Australia and South Africa, joined forces to mount the year-long voyage.
His cousin, Richard Burrough, is campaigning to get a blue plaque erected on his former home.
The Commonwealth Trans-Antarctic Expedition (CTAE) was organised as part of the International Geophysical Year, a global effort designed to advance scientific understanding.
'Heroic age'
Dr Hatherton was part of a New Zealand team led by Sir Edmund Hillary, the first man to reach the summit of Mount Everest.
He organised the building of a scientific base at the South Pole and spent the winter there, conducting experiments and mapping the area.
His daughter Kate Carnaby said: "As a young boy he read about Scott and Ross and Shackleton.
"The heroic age when people went exploring in the Antarctic and I think it fired his imagination. He decided when he was quite young that he would quite like to get down to the Antarctic."
His cousin Richard Burrough is campaigning to get a blue plaque erected on his former home in Normanton.
Mr Burrough said: "It's important that this community know about Trevor. That somebody who is the son of a miner can get so far in life."
After his return from the South Pole Trevor Hatherton continued his distinguished scientific career, serving on a number of committees in New Zealand and other Commonwealth countries.
He was appointed an OBE and had an Antarctic glacier named in his honour.
He died in New Zealand in 1992 at the age of 67.