Doncaster Council plans mayoral referendum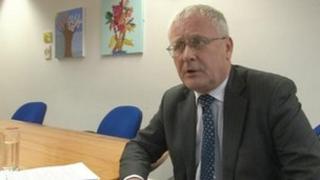 A referendum is to be held over whether Doncaster should retain its elected mayor or switch to a council leader.
Councillors made the decision on Thursday following a public consultation on the issue.
The town has had an elected mayor since 2002 and the post is currently held by Peter Davies of the English Democrats.
The referendum on the system could be held alongside local council elections in May and the council estimates it could cost approximately £80,000.
A recent council consultation saw 90% of the 1,225 replies received in favour of a referendum.
Mr Davies was elected in June 2009 with 33% of more than 25,000 votes cast.
He said: "I think mayoral governance has done Doncaster proud."
The mayor currently holds office for four years, is elected by the people of Doncaster, is in addition to 63 elected councillors and cannot be removed by the council.
If a change was approved, the leader of the council would be elected by, and be one of, the councillors.
He or she would hold the post for a period of up to four years and could be removed if he or she lost the support of the majority of councillors.