Drop Vodka found in York contained chloroform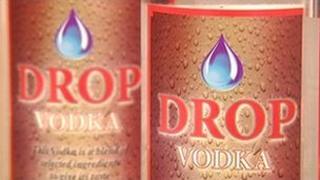 Fake vodka discovered in York has been found to contain chloroform.
The product, called Drop Vodka, had been found on sale by officers from the City of York Council's Food and Safety Unit.
Trading Standards is trying to track down the supplier of the vodka, which is diluted with water and has a lower alcohol volume than many legal brands.
Chloroform has long been used for its anaesthetic properties and prolonged used can heighten the risk of cancer.
'Illicit trade'
Sean Suckling, from York Trading Standards, said the health advice was that as a one-off the vodka was unlikely to be harmful to health.
He added: "But chloroform is recognised as a potential carcinogen so clearly there could be some unwanted side effects from long-term use of vodka of this type."
Mr Suckling said bottles of Drop Vodka had been sold by a "white van man", making it completely untraceable.
He said: "They are not giving receipts, phone numbers or names and it seems to be an illicit, illegal trade.
"We are not sure where it is being bottle, distilled or mixed."
Trading Standards said retailers should be wary of anyone offering them products that seemed "to good to be true".