Three Wakefield nurseries could be run by parents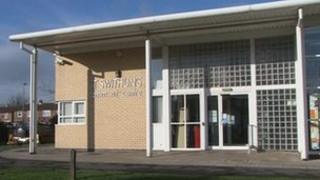 Parents and staff at three Wakefield nurseries faced with closure have been given an opportunity to submit proposals to run the service.
Members of Wakefield Council cabinet agreed in principle that Pomfret, Airedale and St Swithun's Neighbourhood Nurseries will close.
Parents and staff have until January to submit proposals to run the nurseries.
Olivia Rowley said she did not become a councillor "to make the decisions we are now being forced to make".
Ms Rowley, cabinet member for children and young people, said the decision on the future of the nurseries had been "most difficult".
She said: "The withdrawal of government funding and the £67m of savings we are being forced to make means we simply cannot continue to subsidise this service."
Ms Rowley said the council should explore any chance of parents, carers and staff making the nurseries viable. Any proposal would be put together with the help of council officers.
The council previously said the closure recommendation came at the end of an unsuccessful year-long search for organisations to take over the nurseries.