Six people arrested over series of attacks in Leeds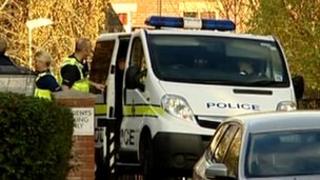 Six people have been arrested following a series of street robberies in Leeds, some of them on students.
Ten people, mainly students, were assaulted and robbed within half an hour in Woodhouse on Wednesday.
A group of 10 to 15 men were involved in seven incidents between 20:00 and 20:30 GMT, police said.
West Yorkshire Police said it was carrying out extra patrols across the north west area of the city in an attempt to reassure local residents.
The police said they were working closely with security staff at the University of Leeds, which has also increased patrols.
'Concerted response'
Alan Cain, head of security at Leeds University, said he could reassure students that the relationship between the university and the police was working "extremely well".
"We've increased security to 44 officers and the police have put an extra 12 officers on the ground around the residences," he said.
"We're putting a lot of measures in place to ensure the welfare and safety of our students and staff."
Earlier, a meeting to discuss the attacks was held in Headingley with police, councillors and the Liberal Democrat MP for Leeds North West, Greg Mulholland, taking part.
Mr Mulholland said local residents could clearly see that a "concerted response" to the attacks was taking place.
"The police have already made arrests as well as having extra patrols on the streets," he said.
"Leeds City Council are involved and the two universities have stepped up their security operations and the two students' unions are giving advice."
However Mr Mulholland said it was important to remember the attacks had been "random", targeting both students and non-students alike.