Pilot 'error' blamed for Methley aerobatic show crash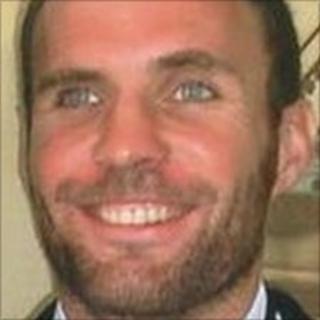 A jury has found a plane crash during an aerobatic display in West Yorkshire which left a pilot dead was caused "primarily by an error of judgment".
Chris Penistone, 31, was taking part in The Methley Bridge Boatyard Festival when the crash happened in June 2010.
After a week-long inquest at Leeds Coroners Court a jury returned a narrative verdict.
It said other "cumulative personal and professional pressures" also contributed to the accident.
The jury saw video footage during the inquest which showed Mr Penistone's light aircraft plunge into the ground after performing a number of spins.
'Badly missed'
The jury foreman said Mr Penistone, from Knottingley, West Yorkshire, was under pressure from a building project he was undertaking and a heavy work schedule in the days before the accident.
The inquest heard how Mr Penistone "led his life at 150mph" but that he took "every precaution possible" when he flew.
A number of witnesses to the crash said they were concerned at how low the plane seemed to be flying.
They described the aircraft climbing vertically before going into a flat spin from which it seemed to recover before crashing.
A colleague said Mr Penistone had already flown twice that day, at another gala at Sherburn Aero Club, in North Yorkshire, and had complained about the "turbulent" weather conditions and the fact that display smoke had got into the cockpit of his plane.
After the verdict, Deputy West Yorkshire coroner Melanie Williamson made a series of recommendations about the process through which pilots are certified to perform display aerobatics.
She paid tribute to Mr Penistone and told his family: "He is, no doubt, badly missed by you and his friends."