Health fears over south Asian people chewing tobacco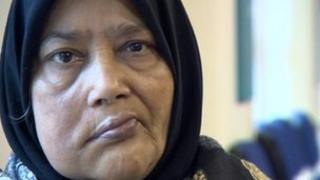 A health drive is beginning to target south Asian people who use chewing tobacco unaware of the risks it poses of causing mouth cancer.
Medical staff and specialist advisers are working with Bangladeshi, Gujerati and Pakistani communities in Bradford and Keighley in West Yorkshire.
Health officials said 90% of mouth cancers in Bradford were caused by smoking.
But "smokeless tobacco" such as paan and niswar also causes mouth cancer.
Health officials at Bradford and Airedale Primary Care Trust said clinics had been set up in the areas to target those using the chewing or sucking tobacco.
The practice is widespread among many in the Asian community and Jim McCaul, a maxillofacial consultant at Bradford Teaching Hospitals NHS Foundation Trust, said he wanted to raise awareness of the problem.
He said: "Mouth cancer is increasing in men and women across the UK so anyone who has a mouth ulcer or a lump which has been there for more than 10 days needs to have it checked out with their GP or dentist as soon as possible.
"The biggest single cause of mouth cancer is smoking, so I would urge people to please think carefully about continuing smoking and if you want to give up, seek help.
"This year we are targeting members of the local south Asian community who are using smokeless tobacco because people need to be aware that these products cause mouth cancer too."
Sunaban Bibi, of Bradford, who had chewed tobacco for 30 years, said she had suffered a tumour in her mouth, but did not realise it was caused by the tobacco, so she carried on.
She said: "My message is this, please stop, don't eat it [chewing tobacco].
"It's a scary thing, I've had a major operation and they've cut out half of my mouth.
"It's a scary thing and I need to tell others about it."
Research into the problem by the British Dental Foundation concluded that one-in-six people of Asian ethnic origin used the so-called smokeless tobacco.
The foundation said: "In reality, smokeless tobacco is more dangerous [than lit tobacco] and the incidence of mouth cancer is significantly greater among South Asian women."