Bradford backs 18th animation festival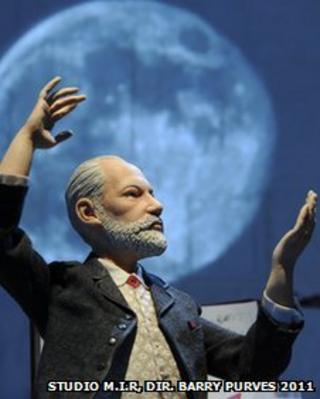 Animators from as far away as Australia are in Bradford for a celebration of their craft at the 18th Bradford Animation Festival (BAF).
Organisers describe it as the UK's longest-running and biggest animation festival.
Festival Director Deb Singleton wants a new audience to understand "animation is not just for children".
She said that people were realising that animation could deal with "serious subjects".
The city will welcome 800 delegates over five days of competition, showcases and workshops.
Organisers believe it will benefit the local economy with many visitors staying in local hotels.
Finding Nemo
Ms Singleton said: "The festival has a big and growing significance and can only do good for Bradford."
The city was awarded the title of the world's first UNESCO City of Film in 2009 and Ms Singleton said the award was "very important" in the growing reputation of the animation festival.
The festival is aimed mainly at industry professionals and students but there are 120 films to enjoy from countries including Australia, Canada, Poland, USA, Switzerland and Germany.
Gaming is also becoming an increasingly popular part of the Bradford event with industry expert Brendan McNamara, who works in Australia, invited to discuss computer games technology.
As part of her personal highlights of the festival Ms Singleton is looking forward to Andy Schmidt talking about his decade of work with American giant Pixar Animation Studios.
Mr Schmidt has animated characters in the studio's films including Monsters Inc, Finding Nemo and The Incredibles.
Ms Singleton said she had also spent a day working with Oscar and BAFTA-nominated Barry Purves on his stop-motion film Tchaikovsky, and is looking forward to seeing "how it turned out".
Ms Singleton works full-time on the festival with four part-time staff from the National Media Museum.
'Positive about Bradford'
Her ambition is to see the Bradford event overtake the Annecy animation festival in France as the pre-eminent celebration of the art.
"We are not as big as Annecy and it will be a few years yet - it has just celebrated 50 years of existence.
"But people come here and are positive about what we are doing in Bradford," she said.
The Pictureville cinema at the National Media Museum is the festival hub and events run across the city until Saturday 12 November.