Wakefield Facebook riot accused to face judge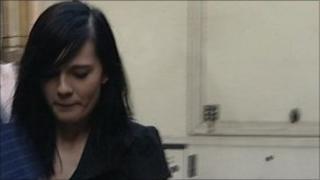 A 19-year-old woman accused of posting messages on a social networking site to encourage rioting has been told her case will be heard by the crown court.
Hollie Bentley was arrested after allegedly posting the messages on Facebook on 9 August.
She is charged with creating an event on the site called "Wakey Riot", intending to encourage or assist violent disorder.
Wakefield magistrates said the case was too serious for them to deal with.
Ms Bentley, who did not enter a plea at the hearing, was released on bail to appear at Wakefield Magistrates Court again on 21 September.
Chairman of the bench Jan Hudson said the case would be committed to the crown court.