Funding fear for Leeds grooming charity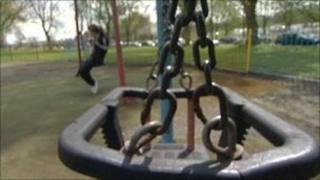 A charity which supports the parents of sexually exploited children says its future is uncertain after it lost its government funding.
The Coalition for the Removal of Pimping (Crop) helps 100 families of victims each year.
The Leeds-based charity lost out to other organisations when it reapplied for its funding this year. It says it could lose up to half of its workforce.
The government said not all bids for financial support could be successful.
Crop was founded in 1996 by a woman whose daughter was groomed, sexually exploited and coerced into street prostitution.
The charity says it is the only UK organisation to specialise in working alongside the parents and carers of victims.
Chief executive Gill Gibbons said Crop was still in discussions with government departments but was currently using reserve cash and would have to cut staff. She said its position was likely to worsen without help.
'Really desperate'
She said there was a wider awareness of grooming and as a result more parents were coming to its 12 staff for help.
"They are really desperate and really need our help. We give them advice, we give them guidance, we enable them to come together and meet and talk to each other.
"We're in this strange position where there's increased awareness of grooming of young girls and boys but we are in a position where we have had a third of our income removed as a result of contracts with the government that have come to an end.
"I think the grants went to the big, better-known organisations and the smaller more specialist organisations like ours have lost out."
The Department for Education, who has given funding to Crop in the past, said: "One hundred and eighteen groups were awarded money from the Department for Education's Voluntary Community Grant this year.
"Regrettably, the fund only stretches so far and not all organisations that bid for support are successful."