Leeds paedophile Daniel Taylor had 300,000 pictures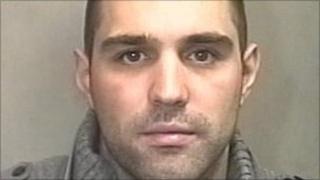 A paedophile who police believe is the UK's most prolific collector of child abuse images has been given an indeterminate jail sentence.
Daniel Taylor, 31, of Farnley, Leeds, had more than 300,000 images of abuse and pleaded guilty to 27 offences.
At Bradford Crown Court, he admitted 20 counts of making indecent images, four of taking indecent images and two counts of sexual assault on a baby.
Taylor had a video guide on abusing children and "not leaving a trace".
Judge Rodney Grant said Taylor had been "opportunistic and predatory".
Suspects 'ranked'
The defendant admitted possessing the vast collection of indecent images during the hearing.
Taylor was told he will be put on the sex offenders register for life and will not be released from prison until he was no longer considered a risk to the public.
He was told he would serve a minimum of three years before being considered for parole.
Police in London identified Taylor as being "the single most prolific 'owner' of such images in the UK".
West Yorkshire Police said new file-sharing technology and software from the US had been used to cross-reference a range of data in order to "rank" suspects.
A spokesman said: "Even today, according to this software, he is still listed as number one in the country."
Det Supt Steve Waite, Head of Regional Intelligence at West Yorkshire Police said: "Taylor has highlighted during this case that not everyone who sexually assaults children fits into a stereotypical category.
"He [Taylor] portrayed himself as a caring family man to the outside world but behind closed doors he was something more sinister."