Leeds household waste recycling rates hit a new high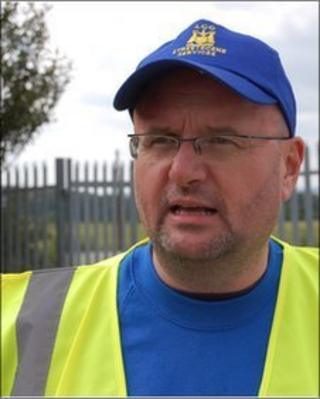 Recycling figures in Leeds have hit a high with 40% of household waste being recycled for two consecutive months.
The council claims that the rates for April and May were the highest yet achieved for the city.
April's recycling figure was 40.4% of household waste recycled, with May's figure reaching 40.1%.
Leeds City Council has set a target of half the city's rubbish to be recycled by 2020 with its campaign to "reduce, reuse and recycle".
The council empties about 500,000 bins a week.
In 2010 April's recycling figure was five percentage points lower than this year, at about 35% and May's three percentage points lower at about 37%.
'Save taxpayers' money'
Councillor Mark Dobson, executive board member for environmental services, said: "To break the 40% barrier for recycling across the city is a huge achievement.
"These actions are not only kinder on the environment but also helps save taxpayers' money too."
Households in Leeds can recycle paper, plastics, card and cans in their green bin or bag.
There are about 480 "bring sites" for glass bottle banks and clothing banks across the city.
In addition 10 household waste sites recycle a range of different materials and unwanted white goods.
The city was the site of a divisive 11-week bin strike that ended in November 2009. It saw rubbish piling up in some streets, prompting concerns about health.