Leeds to host first UK Green Film Festival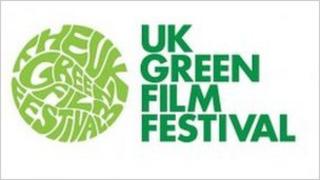 Leeds is one of five major cities hosting the first UK Green Film Festival.
The Hyde Park Picture House will be showing a selection of films, documentaries and shorts that highlight climate change and other environmental issues.
The organisers said their aim is not to preach, but to challenge, inspire, educate, learn and entertain.
The programme includes UK and world film premieres.
'Alma' Patrick Rouxel's documentary examines the effects of business on the natural world, while landscape photographer Joe Cornish's 'With Landscape in Mind', illustrates a journey in the North East of England, tracing a path from the industrial mouth of the Tees to the Yorkshire Dales.
Michael Madsen's 'Into Eternity' documentary explores the effects of nuclear waste buried in Finland.
'Powerful' films
The festival also features a screening of 1970s environmental sci-fi classic, Soylent Green, starring Charlton Heston.
It is set in a dystopian future suffering from pollution, over-population, depleted resources and poverty.
Much of the population survives on processed food rations, including soylent green, a supposed miracle foodstuff of dubious provenance.
John Long, one of the festival founders, said: "It's been a labour of love for many people to pull this together and I am so pleased to be announcing such a strong line up of films and events at our debut festival.
"Our hope is that audiences around the country will be informed and engaged by these powerful films, but also entertained and inspired."
UK Green Film Festival in Leeds takes place from Friday to Sunday.