Tribunal rejects Catholic Care's gay adoption appeal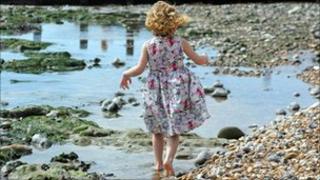 A Roman Catholic charity has lost its latest appeal against equality laws which allow gay couples to use adoption services.
Catholic Care, run by the Diocese of Leeds, argued it would have to give up its adoption service if it was not made exempt from the law.
The case has already been rejected by the High Court last year and the Charity Commission.
Now the Charity Tribunal has dismissed the charity's appeal.
The tribunal said it would be "a loss to society" if the charity stopped its adoption service but said it was "by no means certain" this would happen.
'Balance the risk'
It said it had to balance the risk of the service closing against the "detriment to same-sex couples and the detriment to society generally of permitting the discrimination proposed".
The charity argued that its stance attracted potential adopters who did not approach other agencies.
It told the tribunal that same-sex couples could get adoption services from local authorities and other voluntary agencies and said failure to secure the exemption would hit the voluntary donations which keep it afloat.
The Bishop of Leeds, the Right Reverend Arthur Roche, told the tribunal that he believed the law should respect the Roman Catholic church's views on the issue in the same way that it allowed churches not to have to bless civil partnerships.
The tribunal also said there was no evidence, except for the bishop's opinion, that donated income would be hit.
It said it had heard expert evidence which contradicted the charity's case that, if it were to close, children would be left unadopted.
It said other Roman Catholic charities had found alternative means of operating since the law changed.
Rt Rev Roche said: "Catholic Care is very disappointed with this ruling."
Laura Doughty, the deputy chief executive of the gay equality charity Stonewall, said it applauded the decision.