Body found in river is missing West Yorkshire student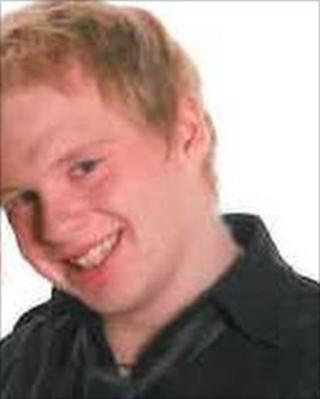 The body of a man found in the River Wharfe has been confirmed by police as missing student Steven Johnson.
Mr Johnson, aged 22, became separated from a friend during a night out in Wetherby on Saturday and was last seen on the Wharfe Road Bridge early on Sunday.
His mother contacted police after he did not return to his home in Clifford.
A member of the public spotted a body in the River Wharfe on Wednesday morning.
A West Yorkshire Police spokeswoman said officers were called at about 0820 GMT to the site, near Watersole Lane.
Family statement
In a statement his mother, Diane Johnson, said he would be missed by "everyone fortunate enough to have known him".
"We are all very proud of Steven and you could not wish for a better son, brother and friend," she said.
"He never brought us any trouble and had a great sense of humour, he was my best friend.
"He was in a happy relationship and was a good boy with so much to look forward to.
"He will be missed by everyone that was fortunate enough to have known him.
"As a family we would also like to thank all those who have thought about us and helped with the search for Steven during the last few days."